Fun Facts for Kids that they might know
Fun Facts for Kids
It's no secret that kids love learning new and interesting facts. Not only do they enjoy hearing about the world around them, but they also love to share their newfound knowledge with friends and the whole family. Whether it's about animals, nature, sports, history, or even bible knowledge, kids are always eager to learn more.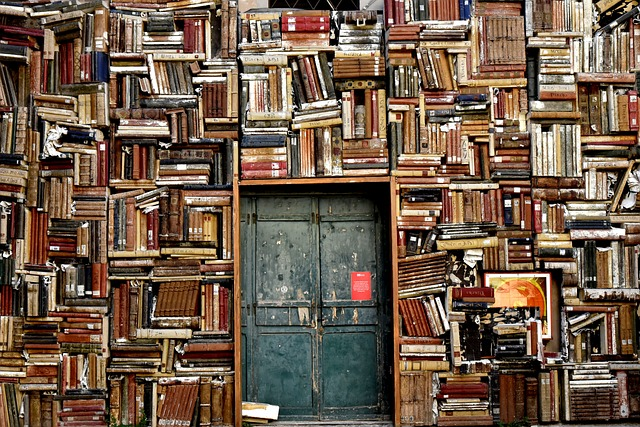 Fun facts can be a great resource for parents, teachers, and caregivers looking for ways to engage children in learning in a fun way. With a little bit of research, you can find interesting tidbits about almost any topic. From science to geography to pop culture, kids can learn about the world around them excitingly and enjoyably.
This article will explore the world of fun facts for kids. We'll look at some of the best sources for interesting and educational facts, as well as tips for making the most of these facts in the classroom or at home. We'll also examine how to best use fun facts to keep kids engaged in learning, while also helping them to remember important information.
From exciting stories about animals to interesting facts about history, plenty of fun facts are out there waiting to be discovered. So whether you're looking for a way to liven up a lesson plan or just to spark a conversation at the dinner table, fun facts for kids can be a great way to get kids excited about learning.
So, what are you waiting for? Let's dive in and explore the world of fun facts for kids!
Random Fun Facts for Kids
The characters Bert and Ernie on Sesame Street were named after Bert the cop and Ernie the taxi driver in Frank Capra's "It's a Wonderful Life."
The human body is made up of about 37 trillion cells.
Women's hearts beat faster than men's.
Apples are actually part of the rose family.
It's impossible to sneeze with your eyes open.
The human brain will triple its size in the first year of life.
Hawaiian pizza was actually invented in Canada.
The number four is the only number to have the same amount of letters as its value.
Venus is the hottest planet in the solar system, with temperatures of over 450 degrees Celsius.
The hottest desert in the world is the Sahara desert. Located in Africa, the average temperature is around 30°C (86°F), but the hottest temperature ever recorded is 58°C (136.4°F).
It is impossible for most people to lick their own elbows.
We watch over 1 billion hours of YouTube videos every day.
Abraham Lincoln was once declared a wrestling champion. He was also a licensed bartender
Ketchup used to be sold as medicine. That's right; the popular condiment was once thought to be a cure for indigestion.
The war between the Netherlands and the Isles of Scilly lasted 335 years, and not a single person was killed.
Thomas Edison didn't actually invent the lightbulb. While it's true he got a patent for the invention back in 1880, the real credit goes to Warren de la Rue, a British astronomer, and chemist who created the first bulb forty years earlier.
The most expensive book ever purchased was sold for $30.8 million. It was written by Leonardo Da Vinci and was bought by Bill Gates.
A jar of Nutella is sold every 2.5 seconds.
The average person spends six months of their life waiting for a traffic light to turn green.
The world's smallest mammal is the bumblebee bat, which is only 2.5 inches long.
The first ice cream cone was invented in 1904 at the World's Fair in St. Louis.
The longest recorded flight of a chicken was 13 seconds.
Trees can actually talk to each other, and they use a language called "wood wide web".
The world's deepest lake is Lake Baikal in Russia, which is over 5,000 feet deep.
The world's tallest building is the Burj Khalifa in Dubai, which is over 2,717 feet tall.
The world's oldest tree is a Bristlecone Pine in California which is over 5,000 years old.
The fastest land animal is the cheetah, which can run up to 75 miles per hour.
The world's oldest living organism is a shrub in the Mojave Desert called the creosote bush, which is over 11,000 years old.
There are only four words in the English language that end in "dous": tremendous, horrendous, stupendous, and hazardous.
Los Angeles' full name is "El Pueblo de Nuestra Senora la Reina de los Angeles de Porciuncula".
A cat has 32 muscles in each ear.
An ostrich's eye is bigger than its brain.
Antarctica is the only continent with no permanent human residents.
If you sneeze too hard, you could fracture a rib.
In the course of an average lifetime, while sleeping you might eat around 70 assorted insects and 10 spiders, or more.
A shark is the only known fish that can blink with both eyes.
The average person's left hand does 56% of the typing (when using the proper position of the hands on the keyboard; Hunting and pecking don't count!).
It is physically impossible for pigs to look up into the sky.
During the Victorian era, it was popular for people to take photographs of their loved ones after they had died.
Alexander the Great was buried alive.
It takes your body about 12 hours to fully digest food.
About half of the bones in your body are in your hands and feet.
Elephants are the only animal that can't jump.
Bible Trivia Questions and Answers for Kids
What are the four Gospels in the New Testament? Answer: Matthew, Mark, Luke, and John
What unusual gift did King Herod promise his daughter for her birthday? Answer: The head of John the Baptist
What are the first five books of the Old Testament referred to? Answer: Pentateuch.
In what city was Jesus born? Answer: Bethlehem
On what day did God create man? Answer: Sixth day
What's the shortest verse in the Bible? Answer: As certain counts suggest, "Jesus wept" is the shortest verse in the Bible.
What was the profession of Simon Peter before following Jesus? Answer: A fisherman
What did God ask Abraham to sacrifice on Mount Moriah? Answer: His only son
What was the first bird that Noah let out of the ark? Answer: A raven.
What sea did Moses part to aid in his people's escape from the Pharaoh? Answer: Red Sea
How many days and nights did Jesus fast? Answer: 40 days
For how many days had Lazarus been dead before his resurrection? Answer: Four days.
What was the title given to Jesus? Answer: Son of God.
When God saw that Adam needed a companion, he made Eve. What did he use for this? Answer: Adam's rib.
How many books are in the Protestant Old Testament? Answer: 39
How many people were aboard Noah's Ark? Answer: Eight
After Jesus fed 5,000 people, how many baskets of food were left over? Answer: 12
Where did Jesus go 40 days after His resurrection? Answer: Heaven
In what language was the Old Testament written? Answer: Hebrew
What musical instrument did David play? Answer: The harp (or lyre)
In the Gospel according to John, which of the apostles had doubts about Jesus' resurrection until he saw him with his own eyes? Answer: Thomas.
Who is the angel who told Mary she would give birth to Jesus? Answer: The Angel Gabriel
Who did Samuel anoint as the first King of Israel? Answer: Saul.
During the Last Supper, what two things are said to have represented Jesus' flesh and blood? Answer: Bread and wine.
What was Jesus' profession before he started his ministry? Answer: A carpenter
What did David use to defeat Goliath? Answer: A sling and a stone
After Jesus was crucified, who took His body down from the cross? Answer: Joseph of Arimathea
Who was the only female judge of Israel? Answer: Deborah
Which book of the Bible contains Jesus' final words? Answer: Revelation.
How many plagues did God send to Egypt? Answer: 10