Which Trivia Game with Friends is best for you?
Trivia Game With Friends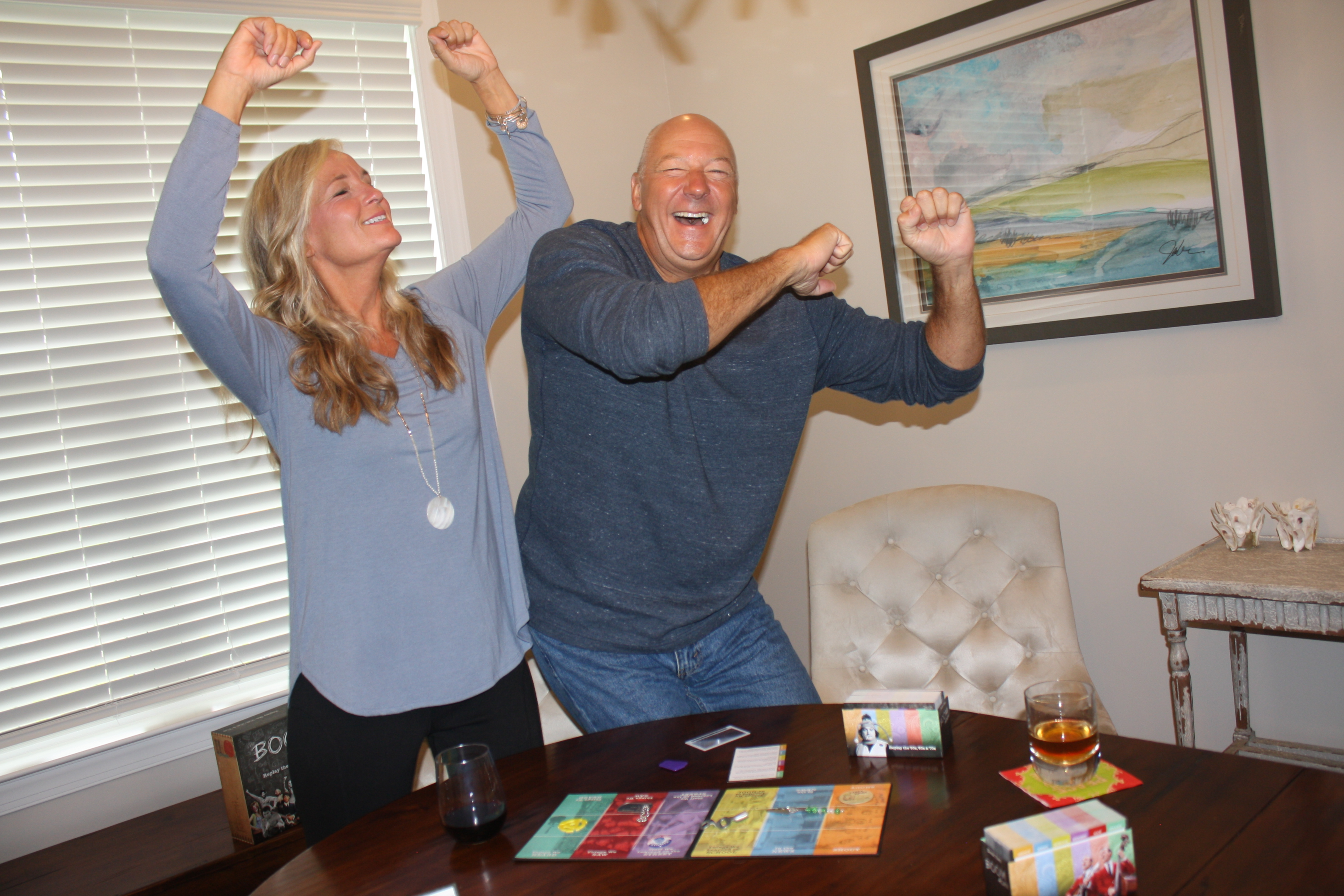 Do you miss connecting with friends for some fun and friendly competition? Well, online trivia games are the perfect activity for you! Whether you and your friends are miles apart or just looking for a new way to hang out, online trivia games are the perfect way to come together for some friendly competition and a good time.
These games are available in many different formats, from classic board games to modern apps and websites. You can choose from various topics and difficulty levels, making it easy to find something you and your friends will enjoy using video conferencing tools. Plus, you can play with as many people as you'd like, so it's a great way to meet up with a large group of friends. Not only are virtual trivia games a great way to connect with friends, but they're also a fun way to learn new things.
With so many topics to choose from, you're sure to pick up some interesting facts and knowledge along the way. Plus, you'll get to test your skills against your friends, which makes it even more fun. Online trivia games can also be a great way to break from everyday life's chaos. They're an enjoyable activity that can help.
Online Trivia Games to Play
Random Trivia Generator
Virtual contacts are now considerably more valuable thanks to incredible video chat tools like Zoom and Facetime. We are also fortunate to have access to the internet's seemingly endless supply of useful apps and tools.
You can have a great trivia night with your friends any night of the week by using a random trivia generator to gather information about you and create bespoke trivia questions. Thanks to this free, enjoyable, and helpful activity, you'll become even closer to your friends. To begin, sign into your preferred video call service, confirm that all your friends are present, then navigate to our trivia generator to start playing.
Crowdpurr
With Crowdpurr, you may design your own unique online trivia quizzes. The game is more competitive due to its live ranking function, which enables players to see in real-time who has the most points at any given moment. In addition, Crowdpurr is simple to use and allows users to respond to queries using their phones.
TriviaMaker
The next virtual gathering you have at work, with friends, or in the classroom would be a great fit for TriviaMaker. Grid, list, quiz, and wheel are among the four different game styles they can play. Choose a design that will work best for your upcoming virtual event, and TriviaMaker will handle the rest.
Trivia Crack
Trivia Crack is a different kind of trivia test for mobile devices. To start the game, participants spin a wheel with six different question categories. To earn appealing characters, you must correctly answer at least one question from each category. There may be character competition among players. The first player to possess all six characters is declared the winner.
Heads Up!
Heads Up! is a charade and trivia-based mobile game. One player holds the device up to their head as the other players shout out cues to help the first player recognize the word on the device. Be Warned! provides information on a wide range of subjects, including actors, movies, and dialects. will undoubtedly inspire your team on game night.
Virtual Pub Trivia
Geeks Who Drink is one of the world's best pub quiz/bar trivia firms. They have been conducting entertaining and difficult trivia nights in bars and breweries all around the world for more than ten years. Some claim that they were instrumental in making bar trivia popular today. Additionally, they established a setting for the development of nerd culture and a gathering place for geeks to exercise their minds. Due to COVID-19 safety requirements, all of their previous hosting places have been forced to close, thus they have started hosting weekly trivia sessions online.
Online Jeopardy
The famous game show Jeopardy has been transformed by IT wizards into an online platform that enables global brain-to-brain competition. You and your friends may participate in this thrilling television game show on the official Jeopardy website. Their mobile apps for iOS and Android bring you inside the studio and provide you with a variety of options so you can play to your strengths and wow your loved ones. It's simple to set up and participate in their online trivia games.
How to Play Online Trivia Games with Friends
Pick a trivia game styles
Picking the best trivia games that everyone enjoys is the first step in planning a virtual quiz session with your pals. What kinds of games do you enjoy playing? How much time should they last?
Set a time for the online trivia game
After agreeing on the virtual trivia game, you and your pals will need to select an appropriate date and time.
You might conduct a quick poll in a messaging group on social media applications to find out how other users feel about particular times and dates. Make sure you offer at least a few choices to allow for more freedom. Of course, you should also choose the course of action that the majority appears to find most comfortable. If someone cannot attend, decide whether you will continue the trivia contest or postpone it and select a new date.
Share all relevant information
Share the remaining information once the day and time have been determined. Send the link to your Zoom trivia game, for instance, well in advance if you're hosting one. Alternatively, if you're utilizing a different platform, make sure everyone is at ease using it (the same goes for Zoom, though).
Additionally, you should inform your pals of any applicable game regulations. For instance, if you're playing pre-made online games like PoppyQuiz, the game's rules and score structure are already spelled out for you. Instead of relying on a trivia company, you must create your own set of guidelines if you are compiling trivia questions on your own.
Divide tasks among all prospective trivia attendees to make things simpler. It would make sense for you to plan everything if you were organizing this for your staff. However, there is no reason why you shouldn't assign jobs to your other buddies in the same manner.
Choose a host
Selecting a host can be challenging, particularly if everyone in the group wants to participate. So, you have a few choices, including voting or a drawing at random. Of course, if you frequently play online games with pals, you can select a different player each time.
Having said that, feel free to choose one member of your organization to host all trivia events if they prefer to organize events but detest participating in them. Making this person host all of the trivia game would also be okay.
Additionally, keep in mind that certain games offer completely hosted solutions by default, allowing you and your buddies to just unwind and take pleasure in the online games as an experienced host guides you through each step.
Form trivia teams
You can always form trivia teams in-game, but we advise doing it ahead of time. In this manner, when the event begins, everyone may concentrate solely on playing the game and not on the specifics.
Depending on the number of players, the method for team building will change. For instance, in a larger group, it would be ideal to pair folks up with someone they don't know well so they may socialize and step outside of their comfort zones.
Of course, if you choose a fully hosted event, you can always request that teams be formed on your behalf by the organizers.
Keep score
Once the game of trivia has begun, don't forget to keep the score (or have someone do it for you). Without winners at the end of a trivia game, what is the point of playing it?
Award the winners
When the game is over, you have the option of rewarding the victorious team (s). Create something intriguing; you can debate possible awards when deciding on specifics for the event; everyone can offer their own suggestions.
The prize doesn't have to be anything extravagant or very complicated; it should just be for fun, so choose something straightforward and reasonably priced, such as a gift card, a voucher, a free lunch at a restaurant, a book, a massage, etc. Before the event, you can all pool some cash and equally divide the costs. Everyone will have contributed to the awards in this manner.
Enjoy Free online trivia games
If you aren't going to enjoy the event itself once it takes place, organizing and planning are worthless. Remember that everyone will likely be understanding and considerate because you are playing online trivia games with pals (even if things go wrong, such as dealing with technology issues, for instance).
So make the best of what you can plan, accept the unknowable, and relish playing online trivia games with pals! If you are looking for trivia topics, we provide a lot of articles on that subject as well.